Admissions
As Christopher Reeves Church of England Primary is a Voluntary Aided school, the admissions policy is set by the Governing Board.
Children are normally admitted to school at the start of or during the Reception year, that is the school year in which they become 5. Parents of children born between 1 September 2017 and 31 August 2018 who are due to be admitted in September 2022 will be required to apply to the local authority where they live for a school place.
You can view the Starting School Booklet (PDF document opens in new window). We strongly recommend that you apply for a place using the online facility. This facility will be available to you at the start of the admissions process. If you do not have access to the internet you can collect an application form from your local school or you can Bedford Borough School Admissions team on the number below.
If you require any advice about applying for a school place, please contact:
School Admissions Service General Enquiries Line: Tel: (01234) 718120.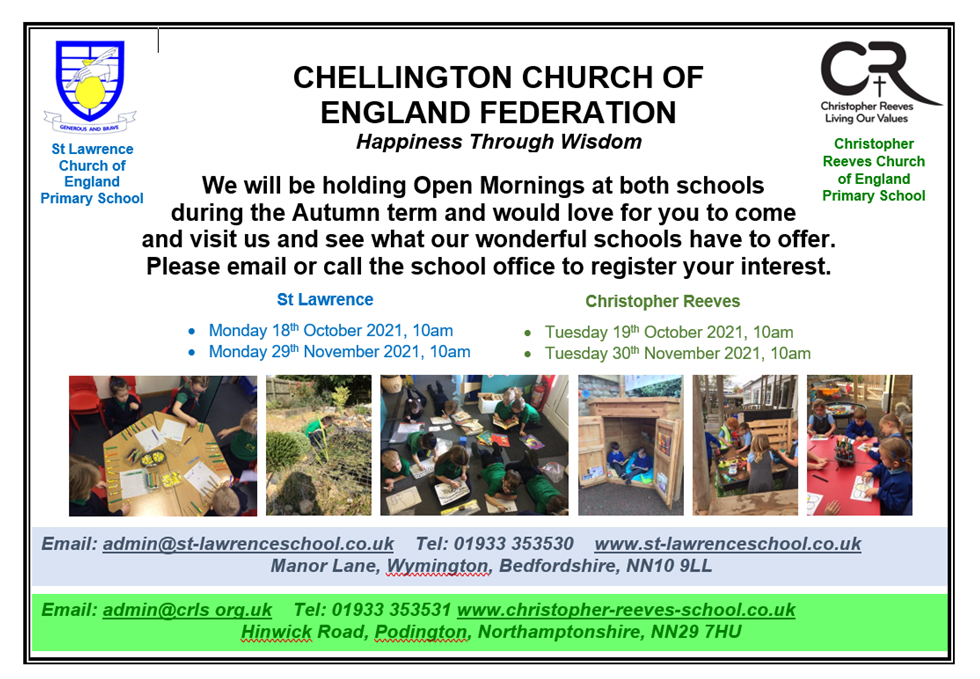 The Starting School 2022 round (information and online applications facility) will be available from 26th October 2021. Please visit the Bedford Borough website to apply:
www.bedford.gov.uk/startingschool
Closing Date for applications: 15th January 2022